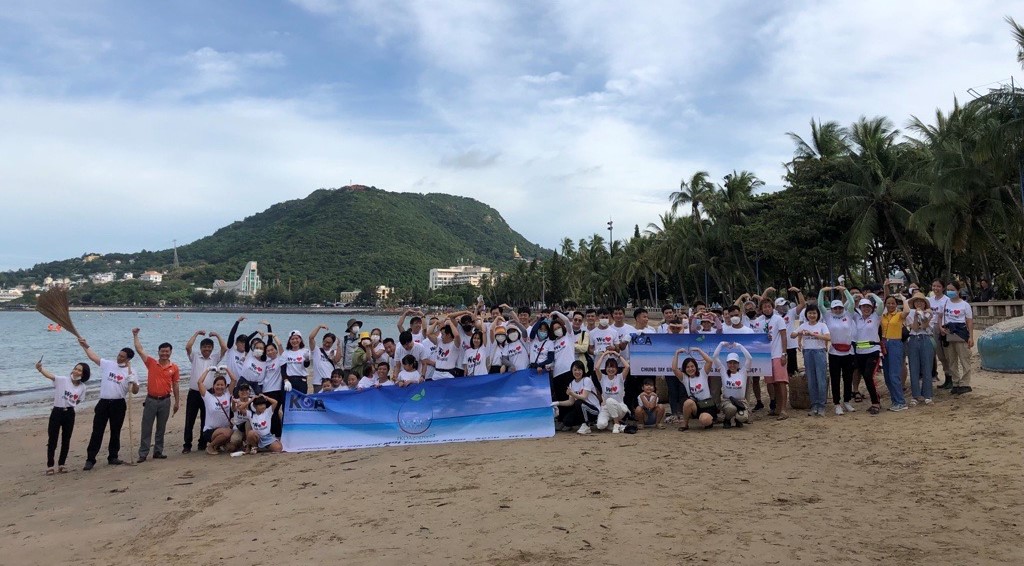 In order to spread positive things, raise awareness of environmental protection and also make an activity to connect employees in the company, KOA organizes the "Cleaning Vung Tau beach" once a month.
Although there were many worries because Vung Tau was in the rainy season, our expectation has been met.
In the early morning of September 25, 2022, the first cleaning campaign took place successfully.
Although we had to leave very early, we couldn't stop everyone's excitement. Employees living in Phu My town got up before 5 am to prepare to "go out".
Because of the practical significance of the activity, not only employees but also many of their relatives were present at the event.